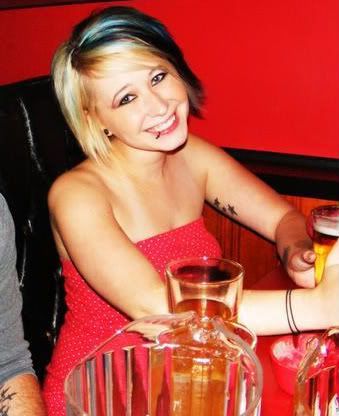 i'm being modest today. i like that picture of me. eat it.
so this has been a pleasant mini break for me. i've actually had 2 days off in a row! kelly's bbq/badminton bonanza was fun and afterward parker dragged me to some ghetto/redneck bar for karaoke and i found myself actually having a good time by oh 1am. rocked some alanis, outkast and 4 non blondes haha. today i woke up and got ready, picked linds up and headed out to comstock for george's grad party. he had loads of food and the weather was so perfect. it was cut short thought because i had to bring linds back for a bachelorette party. i was going to head back there, but gas is just so damn expensive. buh.
i ran into a guy i graduated with from high school last night and he made the comment about how on my myspace i'm always so upset and that i need to lighten up. i think he's right. i take everything so damn personal and just want things to be right so badly. well, they aren't and they won't be. ever. that's life and i need to accept it. i probably will be alone for the rest of my life because i push the guys that like me away and chase the ones who are not worth my time. and then there's the one that i meet finally who is rad and thinks i'm rad aaand he's moving out of the country. of course. i'm fine with it. by november i'll be out of michigan and i'm getting so stoked. buh. well i'm going to be productive somehow now.
xo
Comments: 4 hella goods - take my breath away.